Autumn is the most colorful season in Zhangjiajie. The colorful vegetation dressing the scenic particularly charming. And many tourists come here espacially for its beautiful scenery.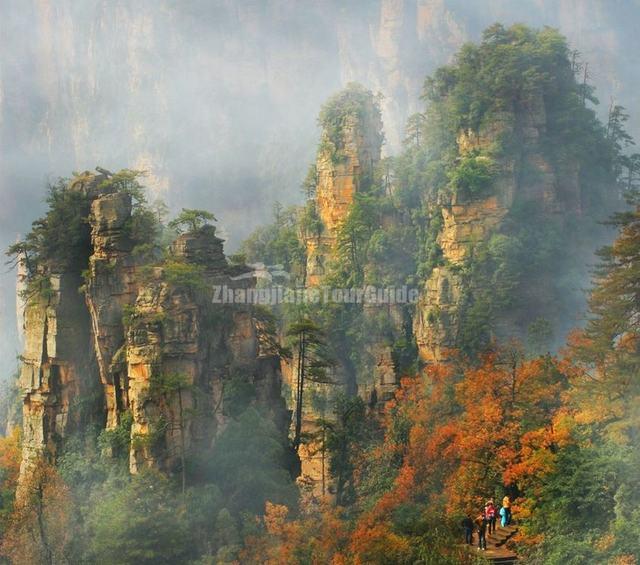 At this time, there is a different kind of charm in Wulingyuan scenic spot. The colored leaves shaded Yubi Peak, Yunqingyan and other attractions, of which the red, yellow, purple leaves are particularly eye - catching. On both sides of the Tour Road, gray reed leaves swinging with wind, and pink, white flowers bloom in quietly.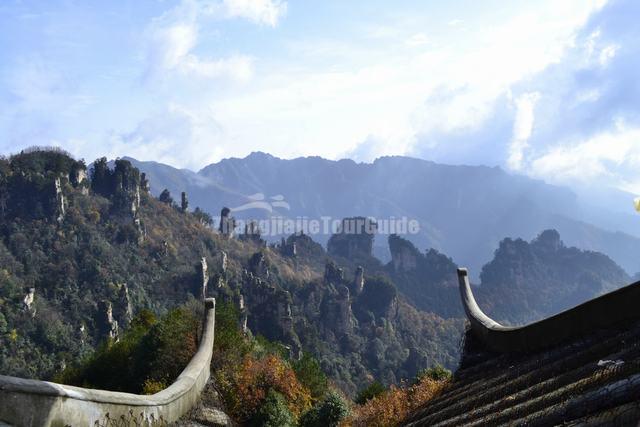 It is refreshing in these circumstances.Overlooking from the high altitude cableway, pinnacle of various shapes silhouetted against each other with trees, flowers and green grass, which is a fantastic autumn landscape.
The Golden Whip Stream walks through between the peak miscellaneous trees,clear and spirituality.
Zhangjiajie's autumn is really refreshing, and make people step into a fairyland.